We have developed a bit of a habit of going on cruises. I love waking up in a different location without the need to repack our suitcases each day. More than anything though I love being at sea. The sound of waves lapping, the movement of the ship rocking me to sleep.
Whilst on board the crew go out of their way to make your stay go as smoothly as possible (not like that you pervs) and make sure you have lots of fun on the way. One of their quirks is to leave a towel animal in your room each day when they perform the turn down service. These always give us a laugh, we've had anything from elephants to monkeys to lobsters to penguins, or at least we think it's a penguin! Each night I move it from the bed and carefully place it for the night on the sofa.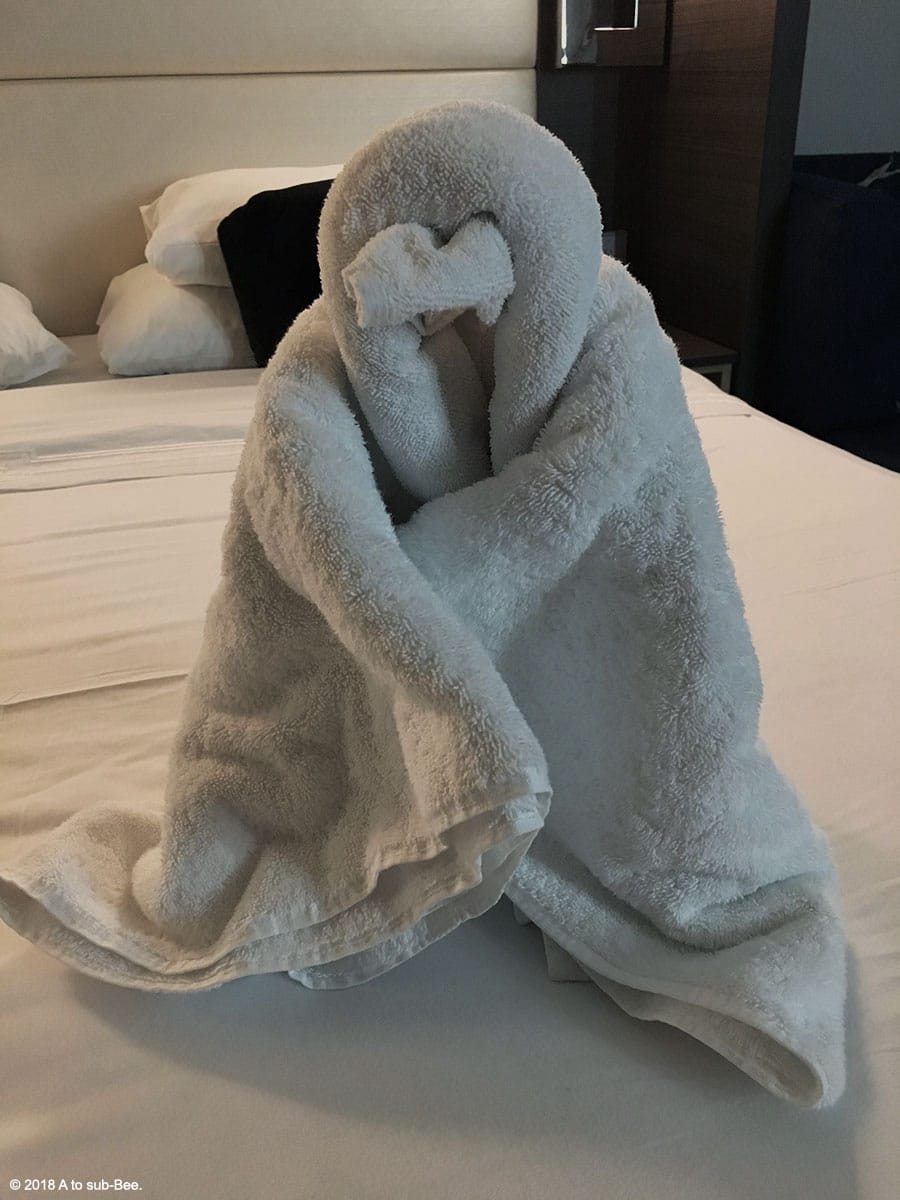 One day I went and sat on the sofa to read whilst my partner had a long relaxing bath and caught up on a couple of TV shows. As you could probably guess, I don't spend much of my time in the room dressed. On this particular occasion I looked up and giggled before reaching for my phone to take a quick snap of a very greedy little piggy!